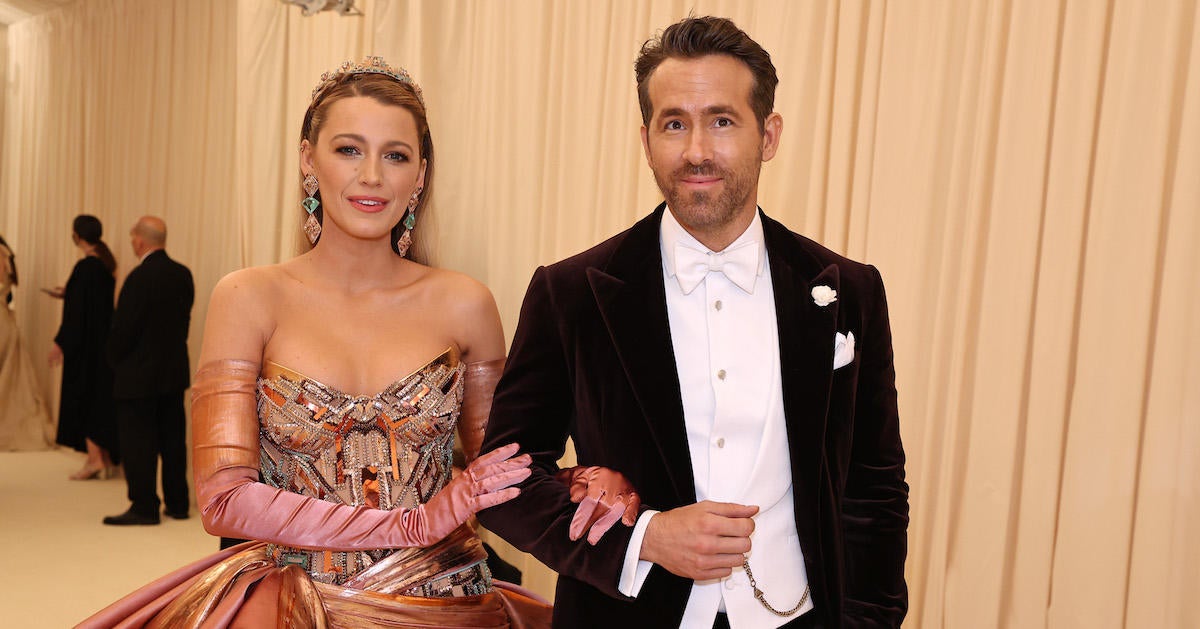 If there's one thing that Blake Lively and Ryan Reynolds love to do, it's troll one another online. AsEntertainment Tonight reported, Lively did exactly that during the Wrexham match. Reynolds co-owns the Wrexham soccer team, which was up against Sheffield United. 
Since Lively is currently pregnant with the couple's fourth child, she watched the game from home. Reynolds was in the stands to support his Welsh team. As Lively explained on her Instagram Story, she purchased ESPN+ so that she could watch the game. It turned out to be a great purchase, as she joked that she was then able to "watch my husband experience crippling anxiety live." She added, "Worth it." Lively went on to discuss the game, which involved Wrexham playing a team that was "3 leagues higher." Even though the teams weren't in the same league, Lively mentioned how Wrexham was "currently winning," and wrote, "Life makes no sense." Reynolds also took to Instagram to reflect on the amazing match, which ended in a draw. 
"When @robmcelhenney and I got into this it all felt so impossible. But impossible is @wrexham_afc's favourite colour. That was one of the most exciting things I've EVER seen," Reynolds wrote, captioning photos of himself rooting on his team. "Thank you each and every Wrexham supporter who came out and aimed your heart at that pitch tonight." Reynolds previously opened up about buying the team with It's Always Sunny in Philadelphia star Rob McElhenney during an interview with ET in August 2022. He explained to the publication that Lively was originally hesitant about his involvement in this new endeavor. However, she has since become a major fan. Reynolds recalled that Lively's interest was piqued after a Wembley match that he even noted "wasn't even a particularly riveting" one. 
"But after the match, we were laying [there] and she was like, 'I get it.' I was like, 'What do you mean you get it?' She was like, 'I'm now as obsessed if not more than you are with this club and this community and this town, and everything it represents and where it can go,' and so she's as obsessed as I am," he said. "She's already, like, looking at the schedules throughout the year, wondering which matches she can attend, so, it's pretty great."