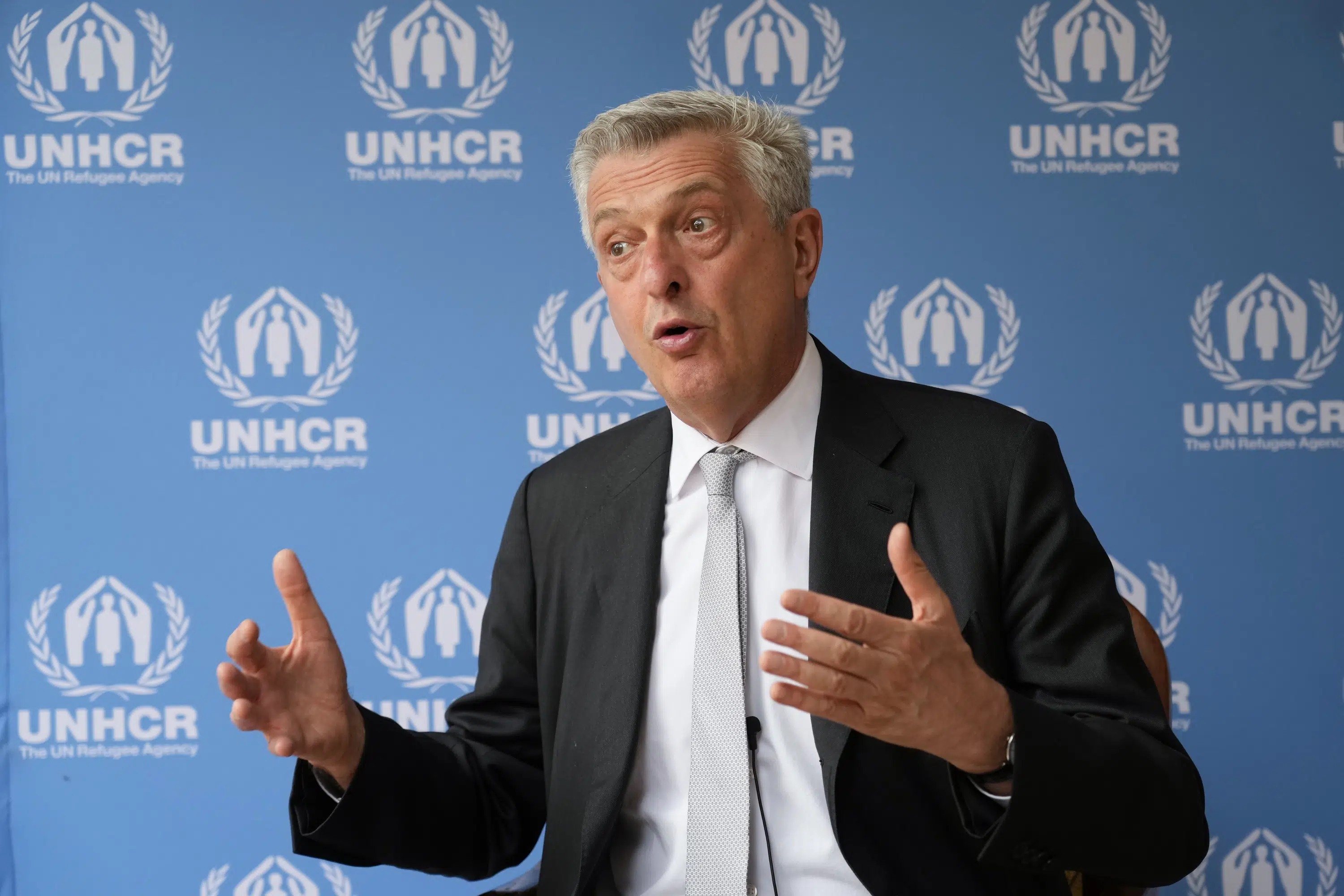 NAIROBI, Kenya (AP) — The top U.N. official for refugees praised Kenya's plans Tuesday for an integration program that would aim to make refugees self-sufficient, as he met with the Kenyan president on World Refugee Day.
Kenya hosts more than 600,000 refugees, hailing from 23 countries, including neighboring Somalia, South Sudan and Ethiopia. The majority live in Dadaab and Kakuma camps, north of the country. The camps are overcrowded and basic services are overstretched. The U.N. High Commissioner for Refugees Filippo Grandi, who met with Kenya's President William Ruto on Tuesday, told The Associated Press that Kenya's planned integration program was a more sustainable approach as opposed to the current camp system that heavily relies on aid. He said that $200 million was pledged to the program and more was needed. However, no clear timeline for its kick-off.
Grandi added that a model of the integration program was set up in Turkana County a few years ago and that the refugee community is already reaping the benefits.
He praised the Kenyan government, which he said was able with U.N. support to help refugees move from "temporary places where people live on assistance, on aid" to a "self-sustaining settlement, well-integrated in the local community."
Kenya's Prime Cabinet Secretary Musalia Mudavadi, who attended the event, said that through promoting "the socio-economic inclusion of refugees, we are collectively preparing them" for voluntary return to their countries.
At the event, Grandi expressed optimism that despite the refugee numbers from the Sudan crisis hitting more than 500,000, pledges made in Monday's U.N. conference would help those in need of assistance.
Some $1.5bn was pledged to help provide humanitarian support to those affected by the Sudan crisis, according to the UNHCR.