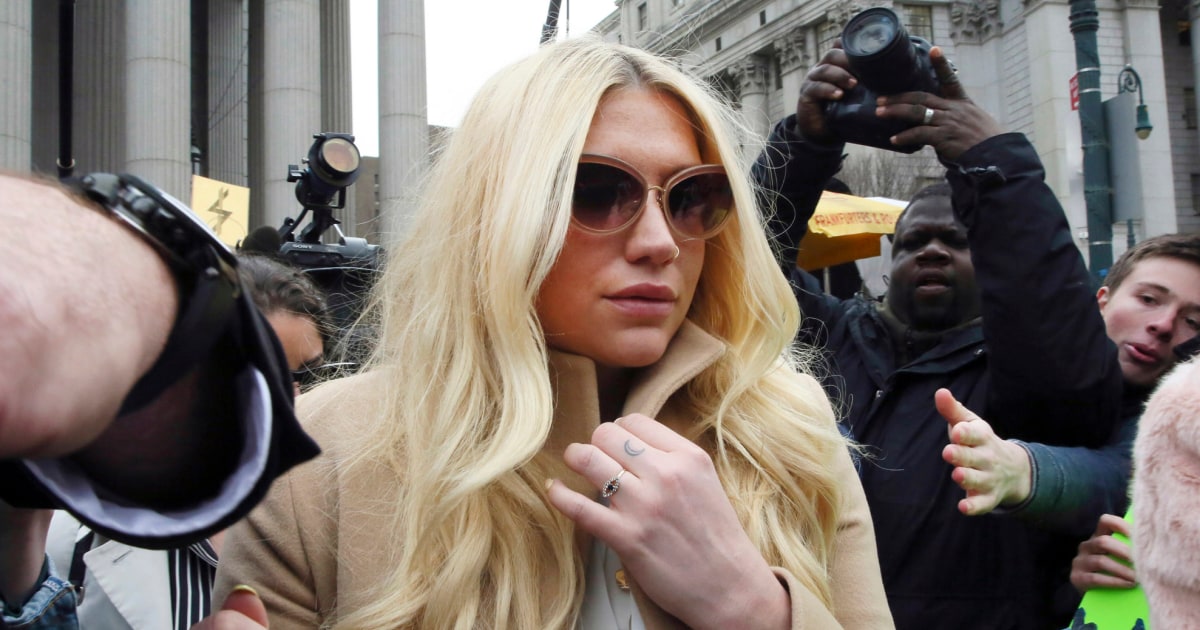 Singer Kesha and her former producer Dr. Luke issued joint statements Thursday announcing a settlement in his defamation suit over her allegation that he raped her.
Kesha sued him in 2014 in Los Angeles and New York, alleging that he drugged and sexually assaulted her in 2005, as well as physically and verbally tormented her for a decade. Dr. Luke, whose real name is Lukasz Gottwald, then sued her for defamation. He accused her of having fabricated allegations she was raped to get out of her recording contract.
Kesha's New York lawsuit was dismissed in April 2016 for jurisdiction and statute-of-limitation issues. Months later, her attorney told Rolling Stone that the California suit was dropped in the hope that Kesha could return to making music.
Gottwald, who has not been charged with a crime, has denied all of Kesha's allegations. He won his civil case in 2020, when a judge ruled that she defamed him in her court filings, on social media and in a private message to singer Lady Gaga.
Kesha appealed the verdict, and the New York Court of Appeals ruled in her favor this month. The court's opinion said that Gottwald is a public figure and that he must meet a higher burden of proof that Kesha acted with "actual malice" when she made her statements.
The ruling also said Kesha should have been allowed to file a counterclaim.
Kesha posted the joint statements on her verified Instagram account Thursday. Her part of the statement said she wished "nothing but peace to all parties involved."
"Only God knows what happened that night, as I have always said," her statement said. "I cannot recount everything that happened. I am looking forward to closing the door on this chapter of my life and beginning a new one."
Gottwald reiterated his denials, saying he has "vigorously fought" to clear his name and wishes to move on.
"While I appreciate Kesha again acknowledging she cannot recount what happened that night in 2005, I am absolutely certain that nothing happened," he said. "I never drugged or assaulted her and would never do that to anyone."