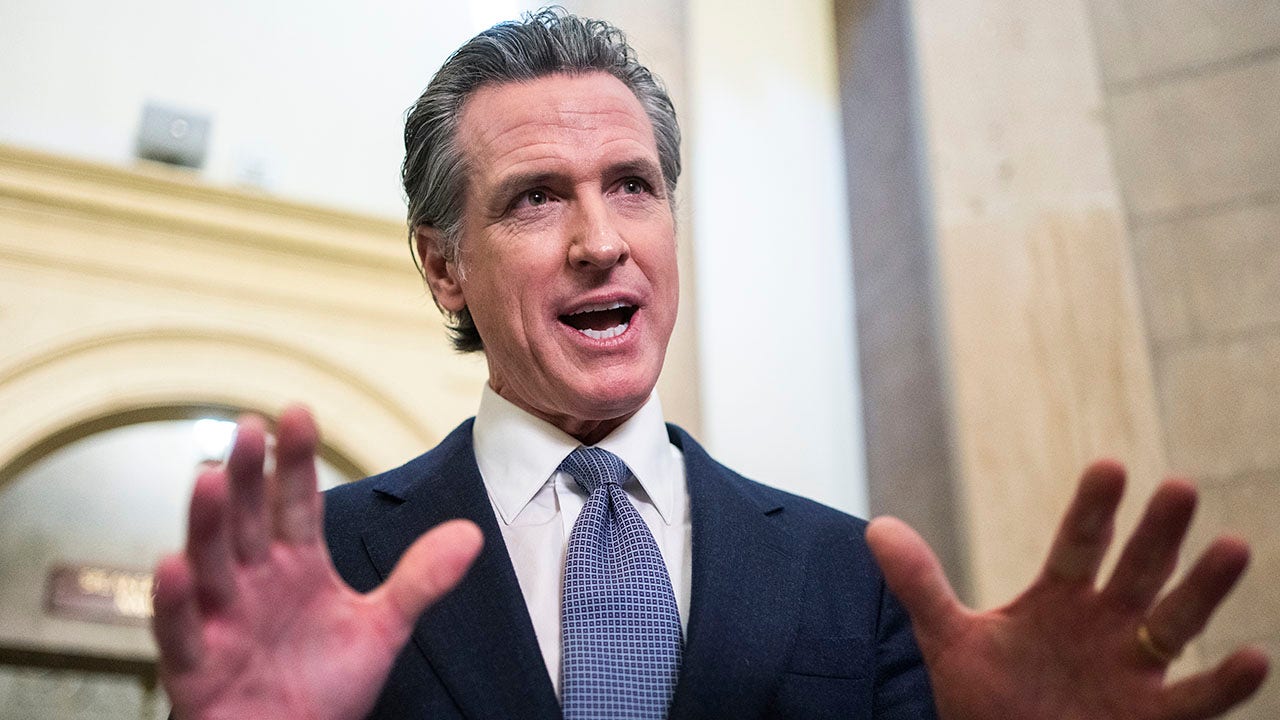 Pimps and prostitutes have taken to the streets of Los Angeles after a California law decriminalizing loitering for the purposes of prostitution went into effect on Jan. 1.
Figueroa Street, also known as "The Blade," has been lined with prostitutes and their pimps in broad daylight in the weeks since the law signed by Gov. Gavin Newsom became reality. A mother-daughter duo fighting sex trafficking in the city joined "Jesse Watters Primetime," Monday, to detail what they are witnessing on the streets and how they are trying to help save women from abuse.
SEAN HANITY: GAVIN NEWSOM DOESN'T KNOW WHAT THE WORD FREEDOM MEANS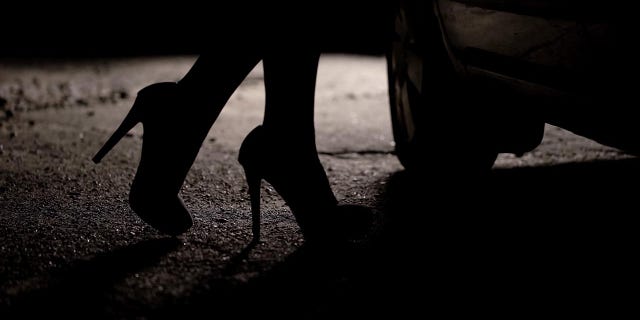 California's Democrat legislature has repealed a law that criminalized loitering for the purposes of prostitution. (iStock)
"You can see the pimps on the street corners. You can see them driving down the street. You can see them antagonizing women as they work," crisis case manager Erin Wilson said, adding there could be a line of up to 50 cars waiting to speak to the women.
Wilson is a member of Journey Out, a Los Angeles non-profit helping victims of commercial sexual exploitation and sex trafficking.
Wilson's mother, Stephany Powell, vice president of the National Center on Sexual Exploitation, detailed how they intervene to help women walk away from their pimps.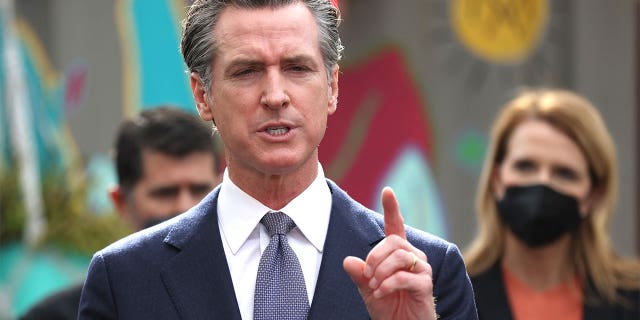 California's Safer Streets for All Act, which decriminalizes loitering for the purposes of prostitution, was signed by Democratic California Gov. Gavin Newsom last year and went into effect on Jan. 1, 2023. (Justin Sullivan/Getty Images)
"What happens is, they're given information on how to actually get out of the life. So for those that want to get out of the life, they are given resources in order to do so."
"The path to safety and protection, it's a human rights issue, right? And in order to do this, you've got to enforce the laws. So force laws against pimping, trafficking, purchasing, while at the same time giving support and pathways for those that are being exploited," Powell added.
California's Democrat legislature passed the Safer Streets for All Act last year after they said the previous loitering ban unfairly discriminated against the LGBTQ+ community.
Powell argued the new law disproportionally affects minorities instead.
"The people that get exploited are going to be those groups of people that are the most vulnerable, and that will include that group as well," she said, warning abuse is allowed to "run rampant" in a legalized system that does nothing to protect victims.
CLICK HERE TO GET THE FOX NEWS APP
The duo described the work they are committed to as "incredibly dangerous." 
"We have a lot of safety protocols that go with it. We leave before a certain time because violence can erupt any moment," Powell said.
Kira Mautone is a production assistant with Fox News Digital. Story tips can be sent to kira.mautone@fox.com.