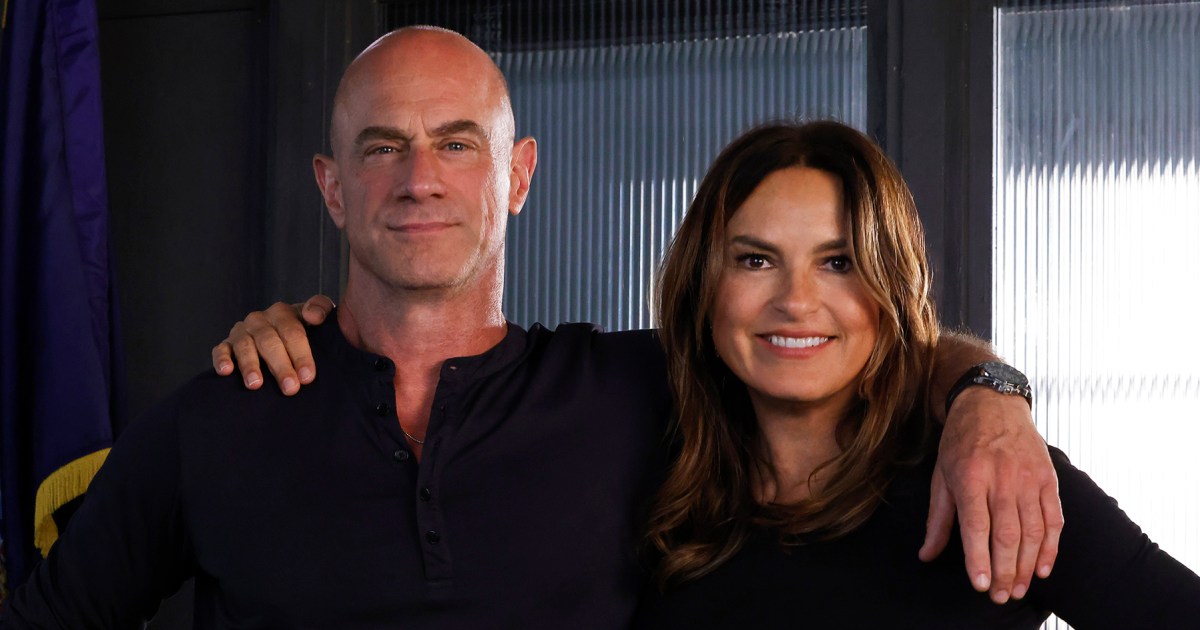 "Law & Order: SVU" fans have been wondering what's next for Capt. Olivia Benson (Mariska Hargitay) and Detective Elliot Stabler (Chris Meloni) after the two recently shared their most intimate scene yet in Benson's kitchen.
The scene shows the two touching foreheads and almost sharing a kiss before Benson tells Stabler she "wants" to, but she's "not ready for this" just yet. So, what exactly is in store for Benson and Stabler after their big moment?
Hargitay tells TODAY.com in hashtags, one of the things she's most known for among fans on Instagram, what's next for the partners.
"#ItContinuesToGoDeeper," she explains. "#ItsGonnaTakeAMinute. But #ThingsMayNotLookLike … #ThingsMayNotAppearAsTheyLook. What kind of riddle is that!"
Hargitay also told TODAY co-anchor Savannah Guthrie: "All you need to know is … Benson and Stabler love each other deeply."
"How deeply?" Savannah asked.
"It's so deep. … You know, this show is probably only going to go another 23 years, so I think we should just wait and see," Hargitay said.
Hargitay also had a few more hashtags in mind to share with TODAY.com, saying, "#ThingsMayBeCloserThanTheyAppear. #NeverGiveUp. #LoveWins. #TheLoveIsReal."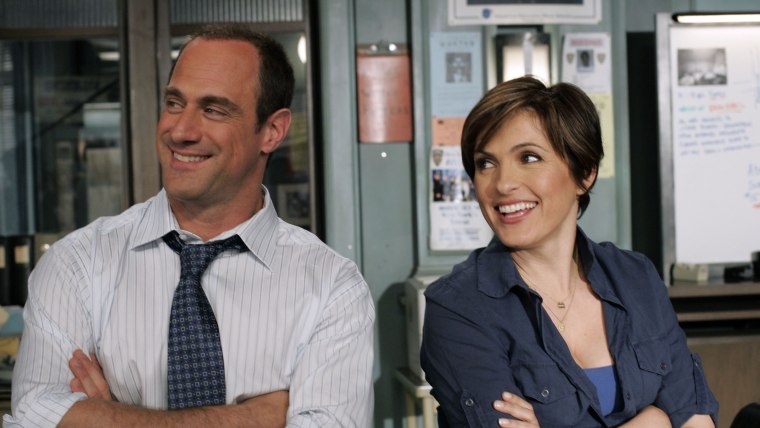 While reflecting on knowing and working with Meloni for over two decades, Hargitay says the recent personal scene with Benson and Stabler "was such a long time coming."
"We just wanted to make sure and get it right," she tells TODAY.com. "So the good news is we are so comfortable around each other, and so it was effortless and fun and we trust each other. It was beautiful that way."
She also calls Meloni "such a brilliant actor."
"All I have to do is look in his eyes, and I'm sort of immediately there," she says. "He's such an incredible truth-teller."
The two are also so "comfortable around each other" that Hargitay says the "nuzzling" between Benson and Stabler "kind of happened naturally."
The "SVU" icon, whose Benson is television's longest-running prime-time live-action character, reflected on the show's staying power with Savannah.
"I think that it is a smart show, a respectful show — deals with such tender issues that so many people deal with, and it deals with them respectfully," Hargitay said.
"I think the setup of the show with Olivia being the maternal figure and Elliot being the paternal figure … I think was sort of the perfect archetype in that victims could come forward and feel safe and seen and fought for," Hargitay said.
She also directs the Feb. 23 episode of "SVU," "King of the Moon," which features guest stars Bradley Whitford and Nancy Travis.
Hargitay called the episode "one of the most beautiful episodes" she's ever read and said "it's a bit of a departure" from what the show usually does.
"I was so deeply honored that they trusted me with this material, and people will see why tonight," she told Savannah.
"I was so excited, and every time you direct, I have such reverence and respect for the role of directing, I'm always terrified," she said. "And yet this time, because I hadn't directed in three years, it was so fun to see what I had learned just from being on set for that long."
She also called the experience "one of the most joyous, creative highlights" of her time at "SVU."
"Law & Order: SVU" airs Thursdays at 9 p.m. ET after "Law & Order" at 8 p.m. and before "Law & Order: Organized Crime" at 10 p.m.