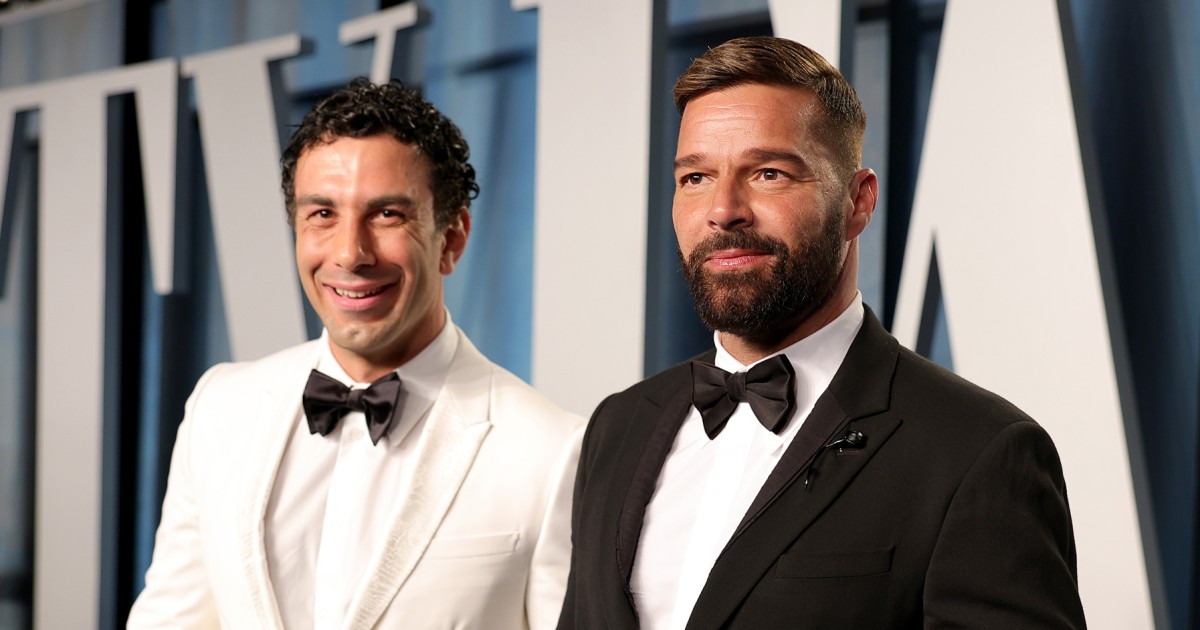 Ricky Martin and his husband, Jwan Yosef, announced on Thursday that they are ending their marriage.
The "Livin' La Vida Loca" singer and the Syrian-Swedish artist both posted the announcement on their respective Instagram accounts, the same social media app they used to first connect in 2015. "For some time, we have considered transforming our relationship, and it is after careful consideration that we have decided to end our marriage with love, respect, and dignity for our children — preserving and honoring what we have experienced as a couple all of these wonderful years," the pair wrote. "Our greatest desire now is to continue having a healthy family dynamic and a relationship centered on our genuine friendship as we continue the joint upbringing of our children."
A representative for Martin did not immediately respond to a request for comment.
After dating for several years, Martin, 51, and Yosef, 38, confirmed their marriage in January 2018. They share four children: son Renn, born in 2019; daughter Lucia, born in 2018; and twin sons Matteo and Valentino, born in 2008.
Their divorce comes roughly a year after allegations surfaced that Martin was in a romantic relationship with his nephew, who filed for a restraining order against Martin.
At the time, Martin's attorney, Marty Singer, called the allegations "disgusting" and "untrue."
"Unfortunately, the person who made this claim is struggling with deep mental health challenges," Singer said in a statement. "Ricky Martin has, of course, never been — and would never be — involved in any kind of sexual or romantic relationship with his nephew."
Several days after the allegations made worldwide headlines, the Grammy winner's nephew dropped the allegations and a judge dropped the restraining order.
"It has been devastating for me, for my family, for my friends. I don't wish this upon anybody," Martin said in a video statement to NBC News last year.
After years of speculation, Martin came out publicly in 2010, posting a statement on his website saying he felt "proud" and "blessed" to be gay.
Diana Dasrath contributed.