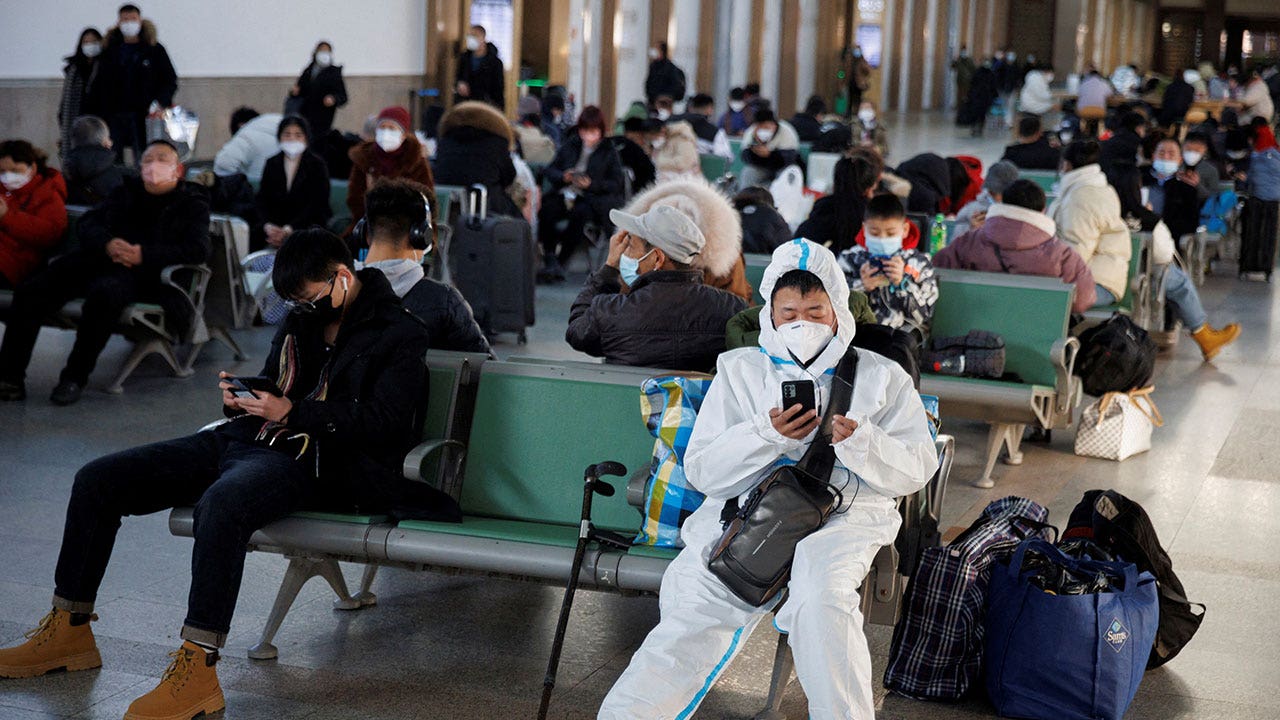 China said on Monday that the COVID-19 situation in the country was at a "low level", and that fever clinic visits due to the coronavirus during the Lunar New Year dropped about 40% from before the week-long holiday
"The overall epidemic situation in the country has entered a low level, and the epidemic situation in various places has maintained a steady downward trend," National Health Commission spokesperson Mi Feng told a media briefing on Monday . Travel domestically as well as in and out of China during the holiday period rose sharply as millions boarded planes, trains, buses and highways after Beijing abruptly dismantled an almost three-year zero-COVID policy in early December.
COVID OUTBREAK IN CHINA INFECTS 80% OF POPULATION
Passenger trips during the annual travel rush period reached 892 million between Jan. 7 and Jan. 29, up 56% from 2022, a transport ministry official told reporters, but down 46.9% from the same period in 2019.
China's sudden relaxation of COVID restrictions was followed by a wave of infections across its 1.4 billion population. A prominent government scientist said on Jan. 21 that 80% of people had already been infected – making remote the possibility of a big rebound in cases in the coming months.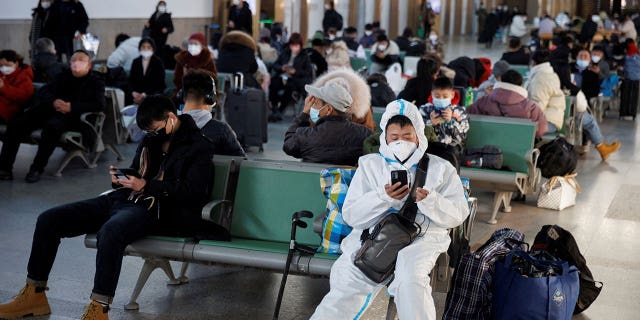 A person wearing a protective suit sits in Beijing Railway Station ahead of Chinese Lunar New Year in Beijing, on Jan. 20, 2023. (REUTERS/Thomas Peter/File Photo)
Some experts had warned that Lunar New Year travel, known before the pandemic as the world's largest migration of people, would trigger a wave of infections in rural areas less equipped to deal with them.
Last week, however, the China Center for Disease Control and Prevention said there was no significant rebound in cases during the holiday, the number of severe COVID cases and deaths had dropped, and no new mutant strains had been identified.
CLICK HERE TO GET THE FOX NEWS APP
The CDC also said last week critically ill COVID cases in China fell 72% from a peak early this month while daily deaths among COVID patients in hospitals dropped 79% from their peak.
Some global experts have said China's reported data on COVID-related deaths may vastly undercount the actual total because it excludes those who die at home, while some doctors have said they were discouraged from citing COVID as a cause of death.