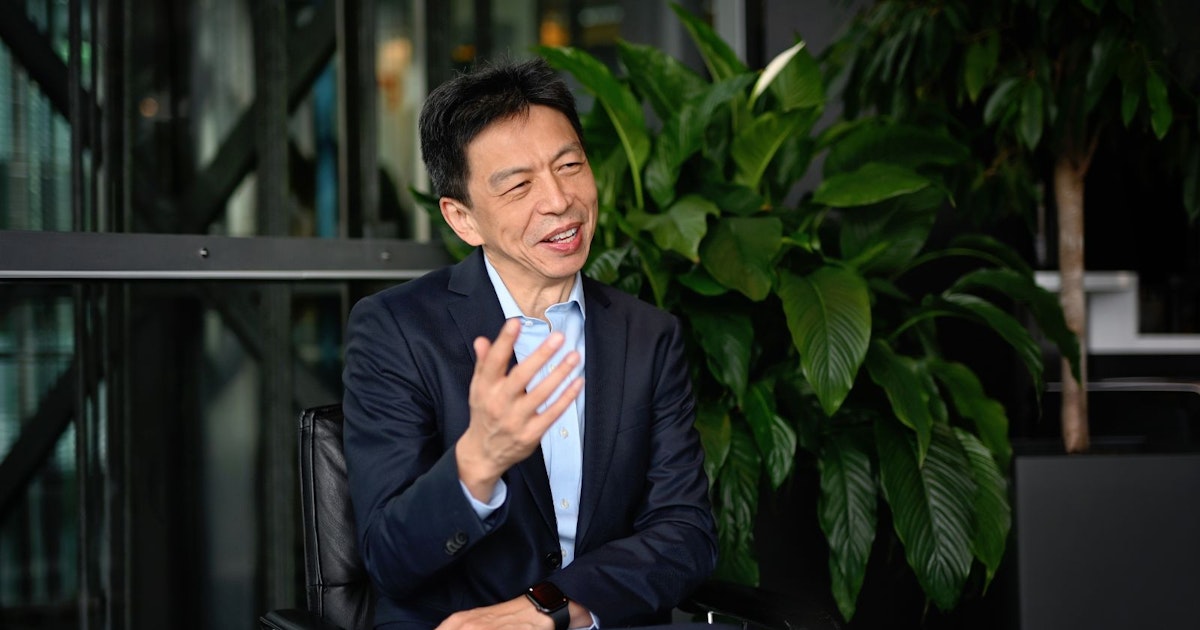 Markets saw some recovery in 2022 but the current trading environment remains challenging. How has SGS fared, and can you highlight a few achievements?
I'd like to start by expressing my gratitude to over 97,000 colleagues around the globe who have contributed so much to the success of SGS in 2022. This is a journey we are on together and it is testament to your capabilities and fortitude that we have achieved so much during the last 12 months.
At the beginning of 2022 it looked like we were nearing the end of the pandemic and then, almost immediately, the war in Ukraine began. There have also been macro-economic factors that have impacted all companies, like inflation and labor issues and some more specific to the TIC industry. I would say we've responded well, with strong results in 2022 and we continue to challenge ourselves to make sure we meet and exceed the goals we have set for 2023. In my opinion, our greatest achievement is our spirit of solidarity. This has had a positive impact throughout the network over the last year, sometimes in extreme circumstances. For example, when we asked how we could help displaced colleagues at the start of the war in Ukraine, we received an overwhelming amount of support with our people going to the border to transport our colleagues and families to safe hotels to get food and rest. This support and kindness gave our colleagues a chance to recuperate and consider the next stage of their journey. We've seen similar things in Shanghai, China, where what was predicted to be a short Covid lockdown ended up lasting two months. During this time we had colleagues confined to their homes and stuck at laboratories, but together we found ways to keep them supplied with food and other essentials.
In challenging times, this spirit of solidarity brings us together and makes us stronger. 
Turning to SGS's three main strategic objectives for 2023 – investment to consolidate growth, becoming the largest digital company in the TIC sector, and increasing revenue from sustainability solutions – what progress have you seen?
Looking at the five divisions, a primary strategic objective was consolidation through investment to secure our leadership position. I am proud to say that this has been achieved in Natural Resources, Connectivity & Products and Knowledge, and we will continue to reinforce these areas through the expansion of our technical consultancy network. We are also on target to complete more than CHF 1 billion of revenue (constant currency) in the Health & Nutrition sector and become the market leader in Environment for our Industries & Environment division.
In terms of operational performance, we have achieved mid- to high-single digit organic growth over the last two years and continue to acquire expertise in key sectors such as cybersecurity, cosmetics, biopharma and analytical services to expand our reach and capabilities.
Looking at becoming the most digital company in the TIC sector, we are making solid progress building our 'platform for growth' through our Level Up initiatives being driven by our Chief Finance Officer and Chief Information Officer. We have successfully implemented our digital labs strategy in our Natural Resources laboratories by harmonizing our Laboratory Information Management Systems (LIMS) which standardizes workflows, improves efficiencies and reduces turnaround times for our customers. As part of our digital evolution, this progress will continue to be made across the rest of the network over the next two years.
Other new ways to optimize our network include the implementation of World Class Services, with 26 laboratories now employing World Class Management, and we continue to gain efficiencies through improved back-office systems such as enterprise resource planning (ERP), customer relationship management (CRM), shared service centers and IT outsourcing.
Finally, sustainability. With a clear vision, new targets and a framework for looking at sustainability in external services, we are confident of reaching our goal of 50% of revenue from sustainability solutions. We are also finding new ways to support our customers on their sustainability journeys, regardless of their industry sector or maturity. Together, we are even introducing new solutions which reduce the impact of industries which traditionally have a bigger environmental impact.
Working in this innovative, forward-thinking way, we are discovering solutions that benefit our customers, our business and our planet.
The business climate is likely to remain challenging in the foreseeable future. How is SGS positioned to respond?
We are seeing multiple macro-economic challenges at the moment, such as high inflation and geopolitical disruption. These cycles seem to be becoming more frequent and stronger, however, we remain confident that we can continue to adapt and be agile in our responses.
SGS is a resilient company, with highly diversified end-markets both industrially and geographically. Our focus is on maintaining organic development in the areas where we are already strong. We are continuing to make acquisitions to exploit potential growth areas, such as expansions in our footprint, skill set and technical capacities, adding competences and accreditations. Finally, we are investing in innovative processes and solutions to optimize our systems and customer offering.
Operating in this way, we have built a resilient and sustainable structure that can weather all macro-economic challenges in the long term.
How else do you see SGS guaranteeing a thriving future?
I started this Q&A by expressing my gratitude to everyone in the SGS network for their hard work and resilience. In my travels to meet with affiliates, what I see again and again is our people working with passion, looking for innovative solutions that support our customers and communities, finding better ways to bring SGS's purpose to life. This is what is important to me and again it takes me back to SGS's strong spirit of solidarity.
Read more in the 2022 integrated report.