">
To mark the International Day of United Nations Peacekeepers, SIPRI is releasing new data on multilateral peace operations in 2022. This topical backgrounder summarizes the key findings from the new data along with important developments related to multilateral peace operations during the year.
In 2022, 64 multilateral peace operations were conducted in 38 countries/territories around the world. This was more operations than were conducted in any year during the past decade (see figure 1). As in previous years, the UN led the largest number of multilateral peace operations, at 20. Another 38 operations were conducted by different regional organizations and alliances. The other six were conducted by ad hoc coalitions of states. Of the 64 operations, 24 were located in sub-Saharan Africa, 18 in Europe, 14 in the Middle East and North Africa, 5 in Asia and 3 in the Americas. The number of international personnel deployed to multilateral peace operations around the world increased by 2.79 per cent during 2022, reaching 114 984 by 31 December (see figure 2). The biggest year-on-year changes in personnel numbers were an increase of 3771 (4.2 per cent) in sub-Saharan Africa and a decrease of 541 (–6.7 per cent) in Europe (see figure 3).
New operations were launched in Kazakhstan, Somalia, Guinea-Bissau, the Democratic Republic of the Congo and Ethiopia. The operation in Kazakhstan terminated less than two weeks after its deployment, while the operation in Somalia was essentially a reconfiguration of an existing operation with a new name and mandate. Operations also closed in Ukraine and the Philippines.
<![CDATA[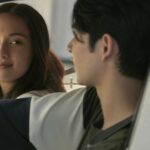 How to watch the second season of 'The Summer I Turned Pretty' when it premieres on Prime Video on July 14
Eritrean forces stop UN mission in Tigray, Ethiopia, aid workers tell CNN