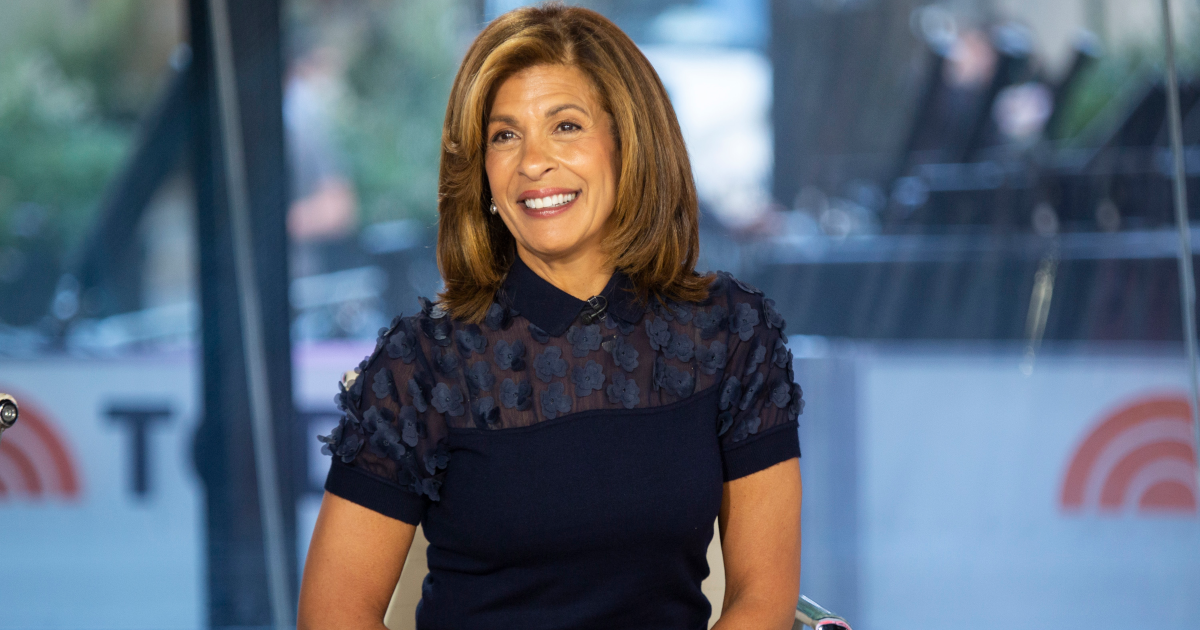 Today Show co-anchor Hoda Kotb has strangely been missing from the NBC morning show for a week. During that time, she posted several cryptic memes and images on her Instagram page, leading to runaway speculation among fans that something may be up. The Today Show reps have not commented on her disappearance.
Kotb, 58, has not been seen live on Today since the Friday, Feb. 17 episode of Today with Hoda and Jenna, notes TV Line. She was missing again on Monday and Tuesday mornings. She did appear on the Feb. 20 Presidents' Day episode of Hoda and Jenna, but that was filmed on Feb. 17. None of Kotb's co-hosts have explained her disappearance, beyond telling viewers she is "out." Today 3rd Hour anchors Craig Melvin and Sheinelle Jones have sat in for Kotb. NBC News Now's Tom Llamas and Sunday Today's Willie Geist have also substituted for Kotb.
The former Dateline host's Instagram activity has left fans even more confused. On Feb. 22, she posted an illustration of a boy and a horse with the text, "One day you will see just how brave you have been." She included a message "to the brave ones" in the caption. On the next day, she shared an illustration from the same book, adding the caption, "Here's to blue skies xo."
'Choose hope'
"Sometimes miracles are just good people with kind hearts," one post read. She captioned it, "Happy sunday xo."
Another image simply read, "Choose hope."
'Here's to the brave ones'
"Here's to strong women," reads a quote Kotb posted on Feb. 24. "May we know them. May we be them. May we raise them." In the caption, Kotb added, "I see you… you strong women."
Her Feb. 25 post was another simple message reading, "She's magic, that one." She included a prompt for her followers, writing, "Who pops into your mind? I know who is in mine xo Happy Saturday xo."
'Here's to blue skies'
On Sunday, the cryptic posts continued. "Sometimes miracles are just good people with kind hearts," the post reads. "Happy Sunday," she wrote in the caption. Her Monday post was another strange one. "Choose hope," the image read. She included just two heart emojis.
'Here's to strong women'
Some of Kotb's followers have speculated that she may be hinting at adopting another little girl. Kotb and her ex-fiance Joel Schiffman adopted two children, Haley Joy, 6, and Hope Catherine, 3. In August 2022, Kotb told PEOPLE she was open to adopting a third child. She even had plans to adopt again, but she had to put that on hold due to the pandemic.
'She's magic, that one'
"It's definitely in the universe for me," Kotb told PEOPLE. "I feel like whatever is meant to be is meant to be. But I know a few things. I have love and time, and we have an open space. Every time I see a child who needs something or read about a child, my heart's breaking. I'm like, I know if we could invite them into our home just what it would mean. Not just for the child, but for us."
'Please let us know what's going on'
"Your vague posts are giving me major anxiety but caring vibes. I know we will know what's going on with time. But gosh dang it woman – please let us know what's going on," one fan wrote on Instagram. "So worried about you hope all is ok," one wrote. "Where are you???" one wondered.
'Worried about you'
"I miss seeing you on the 4th hour! I hope you are well! You and Jenna make a great team," one fan wrote. "Miss you and your warm smile. Sending u HOPE & Love, Praying that all is well and u will be back soon," another commented. "Ok. Seriously…what is going on with you? I know you have a right to privacy, but your truest fans have noticed your absence and these posts…worried about you," another wrote.