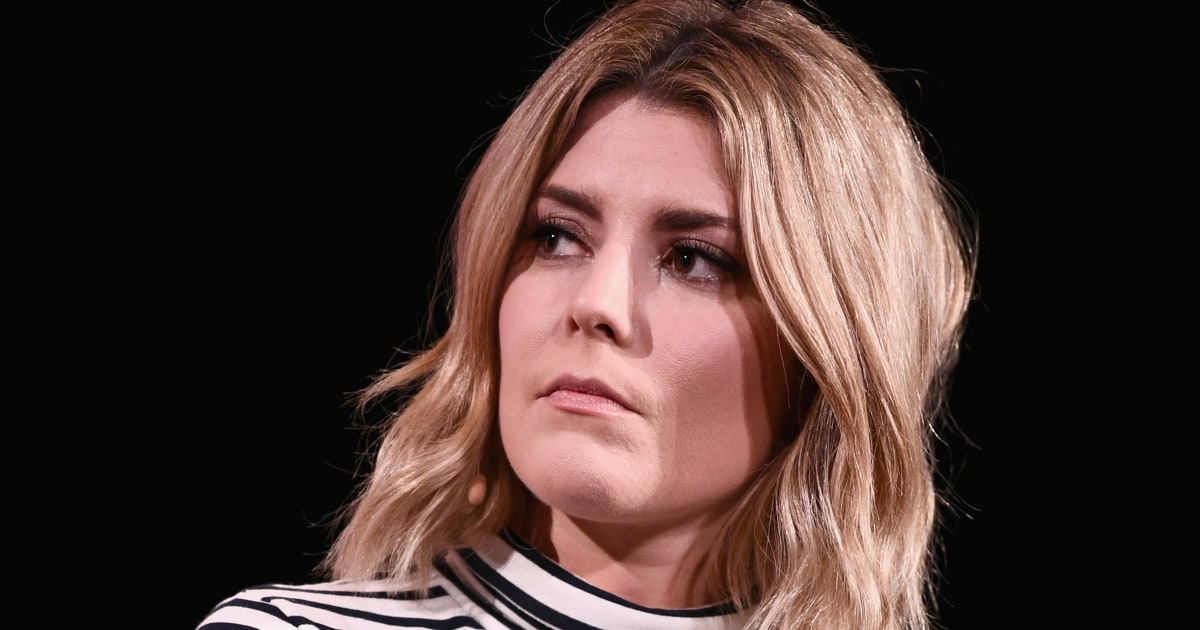 YouTube star Grace Helbig shared news that she was diagnosed with breast cancer last month.
In an emotional eight-minute video uploaded to her YouTube and Instagram pages, Helbig called the news both "shocking" and "surreal." "It doesn't sound real but it's real," said Helbig, who rose to fame in the early YouTube days for her quirky videos on viral challenges and her comedic "reactions" vlogs.
The creator, who has over 2.6 million subscribers on YouTube, said she was diagnosed with triple-positive breast tumors, which means the tumors are HER2-positive, ER-positive, and PR-positive, according to the American Cancer Society.
"From every doctor or medical professional or person who has any knowledge about cancer they have said it's super treatable, highly beatable," Helbig said. "We're going for cure not remission here. Which is exciting, encouraging, helpful, good."
Helbig said she learned about the diagnosis after noticing a lump in her left breast, which she reluctantly told her gynecologist about during her annual exam.
"I had sort of noticed a weird lump in my left breast, but I really had to like talk myself into bringing it up to her in the appointment because I thought I was just a stupid little girl that didn't know how girl bodies worked," she said. "Thank God I listened to that little voice inside of me that finally got the courage to bring it up to her because she also thought it was abnormal."
She encouraged others to get their "lumps checked."
Following the video announcement, Helbig's fans and friends shared an outpouring of love for her.
"You got this my love!!! Sending ALL the positive energy your way!" former NSYNC member Lance Bass wrote in a comment on the Instagram post.
"You are bigger and brighter and stronger than this cancer. Sending you so much living energy as you heal," former Buzzfeed senior producer Devin Lytle commented.
YouTuber Hank Green, who also recently announced his cancer diagnosis, shared his support for Helbig publicly, tweeting three heart emojis at her. Helbig said she and Green have been in touch.
"I have been texting with him and his videos have been so incredibly helpful," she said. "And I am now eagerly awaiting his cancer stand-up to read through, which he has promised to send me because I'm going to need comedy through this process."
Helbig said she will undergo six rounds of chemotherapy, followed by surgery and then hormonal therapy, all of which she described as a "very clear treatment plan."
The news came just as Helbig said she was "feeling excited about the idea of starting to make content again from this healthier and more grounded place." In recent years, she had stepped back from content creation after feeling burnt out, taking the time instead to earn a graduate degree and get married before making videos again.
She said she will continue to make episodes of her podcast, "This Might Get Weird," for as long as she can. But she's prioritizing her health.
While the weeks following her diagnosis were tough, Helbig said that with the support of her husband, family and friends, she's "ready to take this on."
"So what's next?" she said. "Well, this is my job now. I'm going to fight this."